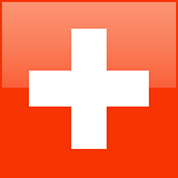 The first ever
The first Eurovision Song contest ever took place in Lugano, Switzerland at the Teatro Kursaal, on the 24th of May, 1956.
Details

Category: The years
Winners since the beginning of The Eurovision song contest 1956
Year - Winner
1956 -  Switzerland, with the song Refrain, performed by Lys Assia
1957 -  the Netherlands, with the song Net Als Toen, performed by Corry Brokken
1958 - France, with the song Dors, Mon Amour, performed by André Claveau.
1959 - The Netherlands, with the song, Een Beetje performed by Teddy Scholten.
Details

Category: Winners of ESC