Congratulations Ukraine and Jamala
Ukraine is the Winner of the Eurovision Song Contest 2016 with the song "1944" performed by Jamala
Details

Category: Winners of ESC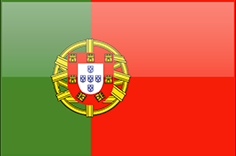 Congratulations Portugal and Salvador Sobral
Portugal has won the 2017 ESC (Eurovision Song Contest) with the song 'Amar Pelos Dois' performed by the artist Salvador Sobral.
Details

Category: Winners of ESC
Winners since the beginning of The Eurovision song contest 1956
Year - Winner
1956 -  Switzerland, with the song Refrain, performed by Lys Assia
1957 -  the Netherlands, with the song Net Als Toen, performed by Corry Brokken
1958 - France, with the song Dors, Mon Amour, performed by André Claveau.
1959 - The Netherlands, with the song, Een Beetje performed by Teddy Scholten.
Details

Category: Winners of ESC